S1E30 - A Podcast About Nothing: a dorky talk with Spencer Fleury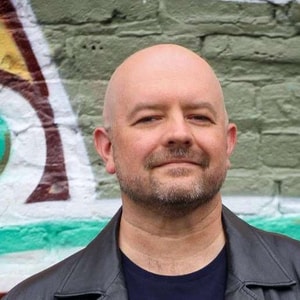 Originally I wanted to name this episode Strongbox but realized that few people would get the reference. Luckily, Spencer did as I explained getting almost shut out of my building by a neighbor as I was rushing inside to make it in time to do the interview because I gambled that I grab coffee and be back within 10 minutes (I made it). After we laughed about that for a while we got into some pretty random but fun conversation about what kind of music he's into, Gen X, his new book, and how he's pro-Steely Dan (another one).
A bit more about Spencer though: He has worked as a sailor, copywriter, economics professor, and record store clerk, among other disreputable professions. He was born in the Detroit suburbs, spent most of his life in Florida, and now lives in San Francisco. His first novel, How I'm Spending My Afterlife, will be published by Woodhall Press in September 2021.
We also recommend reading these because they're fun: