S1E16 - Bitchcraft: Music and Lit with Leza Cantoral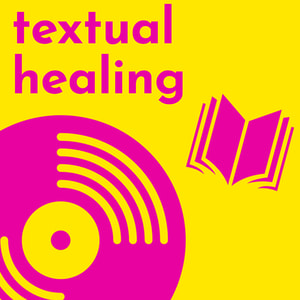 In a very strange and wild episode of Textual Healing, I got a chance to interview Leza Cantoral who is one of my favorite people in the lit world today! It gets weird, it gets dark, and it actually gets pretty damn hysterical. It's lit.
Leza is a Xicana writer & Editor-in-Chief at CLASH Books. She is also the host of Get Lit With Leza. As a result of her being a megafan of Lana Del Rey & Sylvia Plath, she curated and edited an anthology of stories called Tragedy Queens: Stories Inspired by Lana Del Rey & Sylvia Plath which is available on CLASH Books. She's the author of the surreal horror story collection Cartoons in the Suicide Forest & alt lit poetry & social media commentary about modern alienation, Trash Panda.
If the sound is a bit off at times in this episode it's because we were both a bit "lit" during the recording of it, which of course set the perfect mood for us to go off on wild tangents about cults, The Bling Ring, drugs, and how we both originally wanted to be filmmakers.
The main focus though is Leza's truly excellent and diverse taste in music. We go on about Courtney Love, Lana Del Rey, The Weeknd, Marilyn Manson, and Madonna. When we aren't talking about that, we're railing against the patriarchy, what got us both into literature, and annoying guys on the internet.
The best parts are when Leza actually reads a bit of her writing and describes some of the films she made. They aren't at the end of the episode like typical Textual Healing episodes but scattered throughout, so listen to the whole show to catch them!
Support Textual Healing with Mallory Smart by donating to their Tip Jar: https://tips.pinecast.com/jar/textual-healing