S1E19 - Come As You Are: an interview about literal things with Lee Matthew Goldberg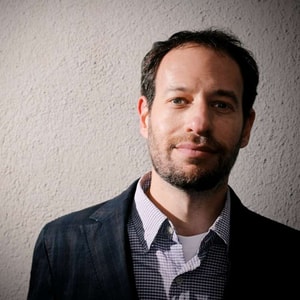 In this episode, I get a chance to chat with Lee Matthew Goldberg about a wide array of things, but mostly 90's music and culture since that's at the heart of his newest book, Runaway Train.
Lee Matthew Goldberg is also the author of the novels THE ANCESTOR, SLOW DOWN, THE MENTOR from St. Martin's Press, and THE DESIRE CARD. He has been published in multiple languages and nominated for the 2018 Prix du Polar. His Sci-fi novel ORANGE CITY will be published in 2021 along with RUNAWAY TRAIN, the first book in a YA series. He is the editor-in-chief and co-founder of Fringe, dedicated to publishing fiction that's outside-of-the-box.
We discuss the last concerts we went to before Covid, favorite 90's bands, what it's like to write several novels at once, and my favorite: PORTLANDIA.