S1E14 - The One With The Diet Coke Button: Weird Digressions with Dmitry Samarov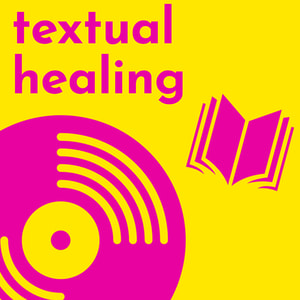 In this episode of Textual Healing, Dmitry Samarov talks about what it's like to be Gen X in a Gen Z world. We joke around about what the right sayings are and whether our taste in music even matters anymore.
We hit music from all angles. The Pixies, Billie Eilish, Nirvana, Kelly Hogan, and even Taylor Swift are discussed. We disagree about the awesomeness of grunge music but we do agree that Mr. Rogers is creepy. Yes, this episode is all over the place but completely on point when it comes to Dmitry's writing.
Dmitry Samarov writes dog portraits and paints book reviews in Chicago, Illinois. Dmitry has also written several books. He was born in the Soviet Union and immigrated to the United States in 1978. This both matters and doesn't. Listen to the show to find out more...
Support Textual Healing with Mallory Smart by contributing to their tip jar: https://tips.pinecast.com/jar/textual-healing