S1E34 - KKUURRTT: Sound Waves And Ramblings At The American Music Festival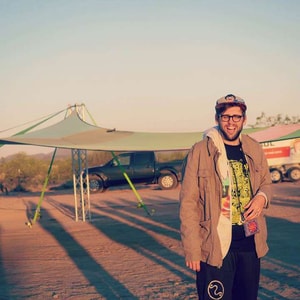 In this episode, I got a chance to speak with KKUURTT.
KKUURRTT is a fiction/comedy writer who has once been described (by someone he dislikes) as having panache. His debut novel Good at Drugs is out now on Back Patio Press. It, like most(?) of his writing, delves into music subculture, which is what made him a perfect (in his opinion) podcast guest for Textual Healing.
We kind of get into everything in this episode. Raves, jam bands, fake names, and so much more...
You can find KKUURRTT on Twitter @wwwkurtcom or on Neautral Spaces. Check out his book, Good At Drugs, from Back Patio Press.