S1E36 - When You Were Young: pivoting with Bobby Miller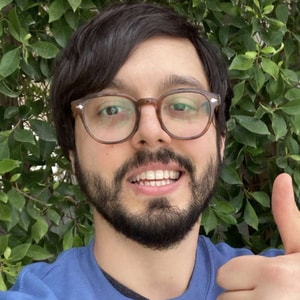 Bobby Miller is a writer + filmmaker known for making genre-bending comedies. His short film TUB and feature debut THE CLEANSE add horror and fantasy to the mix. The films' world premiered at Sundance and SXSW and have screened at film festivals worldwide.
THE CLEANSE was released in theaters by Sony Pictures in 2018 and made RottenTomatoes Top 10 Best-reviewed horror films of 2018 list. It also earned several Fangoria award nominations including "Best First Feature". He followed it up with directing, and executive-producing CRITTERS ATTACK, a reboot of the cult horror/comedy franchise, for Warner Brothers Home Video & SY FY in 2019.
Shortly before that, he wrote/directed the comedy short film: END TIMES, which played Fantastic Fest, Fantasia, and film festivals worldwide, winning several awards and premiering online as a Vimeo Staff Pick.
He's also written for animated television shows such as SUMMER CAMP ISLAND for Cartoon Network and STAR VS THE FORCES OF EVIL for Disney TV. Outside of his Film/TV work, he's been a digital comedy producer for places like BuzzFeed, SuperDeluxe, MTV, SoulPancake, and Google. He's currently writing his first novel.