S1E21 - Chainsaws vs Aliens: everything cosmic and strange with C E Hoffman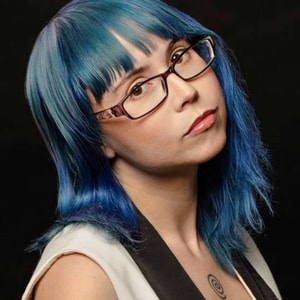 In this episode, I'll be interviewing C E Hoffman. C E Hoffman was born, gave birth, and tried to die in Edmonton, AB (not necessarily in that order.) They wrote their first novel at 11 yrs old, and have continued ever since.
From 2010 onward, they have been published widely in print and online. They love life and hate bios.
On the show, I take us into wild tangents like horror movies, life in the US vs Canada, internet personas, philosophy, and literary muses.
Their novel, Sluts and Whores, is available on Amazon here: https://t.co/pazPzNjcp8?amp=1