America Hates Art: An Off Topic Interview With Dmitry Samarov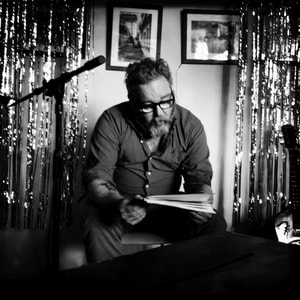 Dmitry Samarov was born in Moscow, USSR in 1970. He immigrated to the US with his family in 1978. He got in trouble in 1st grade for doodling on his Lenin Red Star pin and hasn't stopped doodling since. He graduated with a BFA in painting and printmaking from the School of the Art Institute of Chicago in 1993.
He drove a cab—first in Boston, then after a time, in Chicago— which led to the publication of his illustrated work memoirs Hack: Stories from a Chicago Cab (University of Chicago Press, 2011) and second cabbie book from a press not worth mentioning.
He has designed and published five books since.
He writes dog portraits and paints book reviews in Chicago, Illinois.  
You can see more of his work than you'd ever want to at dmitrysamarov.com.
Check out past episodes of Textual Healing on our website: https://textualpodcast.com/
Rate us on Apple Podcasts: https://podcasts.apple.com/us/podcast/textual-healing-with-mallory-smart/id1531379844
Follow us on Twitter: @PodHealing
Take a look at Mallory's other work on her website: https://mallorysmart.com/
Support Textual Healing with Mallory Smart by contributing to their tip jar: https://tips.pinecast.com/jar/textual-healing