S1E42 - Punk Rock Boi with the Tape Deck Heart: an interview with Scott Mitchel May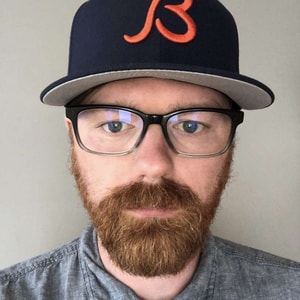 Scott Mitchel May is a guy doing things like writing and skating and going to therapy and working and submitting and also too he enjoys reading and cooking and classic cars (but in a vague way where he's never owned a classic car) and punk rock and hardcore hip-hop. He loves his wife.
In this episode, we talk about musical genres and all the different elements that make them what they are, weird things that are overrated and underrated, Scott's writing, and how psyched I was to finally interview someone who likes Frank Turner.  
Be sure to check out his website: https://www.scottmitchelmay.com/
Grab a copy of his book, DeKalb, Illinois is a Paradise What Eats Its Own: a collection of short stories from his site or on Amazon.