S1E52 - Off The Record with C. E. Hoffman: Writing Our Own Stories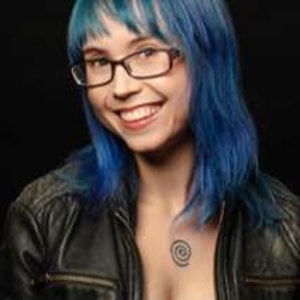 C E Hoffman (they/them) was born, gave birth, and tried to die in Edmonton, AB (not necessarily in that order.) A grant recipient, Writer's Union of Canada member, and winner of the 2022 Defunct May Day Chapbook contest, they've been published widely online and in print since 2010, and edited Punk Monk Magazine since 2012. 
Their #OwnVoices short story collection SLUTS AND WHORES is available via Thurston Howl Publications, their chapbook BLOOD, BOOZE, AND OTHER THINGS IN NATURE is out from Alien Buddha Press, and Bottlecap Press just released their second poetry chapbook, GHOSTS, TROLLS, AND OTHER THINGS ON THE INTERNET. Find more weirdness at cehoffman.net and follow them on Twitter @CEHoffman2. 
Beats by God'Aryan