S1E55 - Taylor Swift Did 9/11: an interview with Jack Moody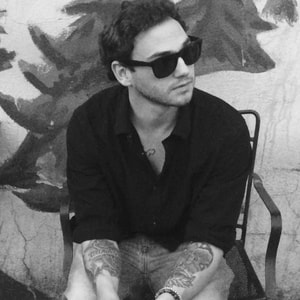 Jack Moody is a novelist and short story writer from wherever he happens to be at the time. He is the author of the novel Crooked Smile, the short story collection Dancing to Broken Records, and the forthcoming novella The Monotony of Everlasting, out October 1st, 2022 with Anxiety Press. He is a former staff writer for the literary magazine and podcast Brick Moon Fiction, and his work has appeared in multiple publications including Misery Tourism, Maudlin House, Punk Noir Magazine, Scatter of Ashes, Paper and Ink Magazine, Horror Sleaze Trash, A Thin Slice of Anxiety, Bear Creek Gazette, and The Saturday Evening Post. He didn't go to college.
In this very wild episode, we talk about weird celebrity encounters, Taylor Swift, 9/11, and The Monotony of Everlasting.
It takes us 20 minutes to get to these topics because we go on a strange horror movie tangent but when we get to music and literature it gets very rad!
You can hit up his Twitter: jack_is_moody
OR
His website: https://linktr.ee/jackmoody
Intro beats by God'Aryan
Support Textual Healing with Mallory Smart by contributing to their tip jar: https://tips.pinecast.com/jar/textual-healing