S1E53 - Witchcraft and Womanhood with Hillary Leftwich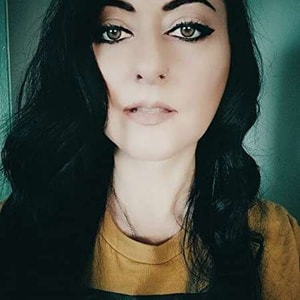 Hillary Leftwich is the author of Ghosts Are Just Strangers Who Know How to Knock (CCM Press/The Accomplices 2019). Her hybrid poetry and CNF collection, Saint Dymphna's Playbook, is forthcoming from PANK Books in 2023. She is the founder and owner of Alchemy Author Services & Workshop, teaches at Lighthouse Writers, and is a creative writing professor at the University of Denver and an assistant creative writing professor at Colorado College. She focuses her writing on class struggle, single motherhood, trauma, mental illness, the supernatural, ritual, and the impact of neurological disease. She is an intuitive Tarologist and has been reading Tarot for over 25 years coupled with her clair abilities and studies under several well-known psychic medium mentors. She teaches Tarot and Tarot writing workshops focusing on strengthening divination abilities as well as writing. She lives in Denver with her partner, son, and a cat named Larry.
Her latest book, Aura, just came out from Future Tense Books. Aura is more than a memoir— it's a spellbook for survival, a powerful promise from mother to son, and an intimate examination of power, spirituality, and the abuse of both. Leftwich weaves together the stories of her life to create startlingly raw memories that are both personal and profoundly universal. She explores the devastating impact of patriarchy in her own life while searching for answers in witchcraft, womanhood, and motherhood. Urgently portrayed and deeply felt, Aura is a complex tapestry of letters, spells, and memories. Her story is a vivid confrontation against an unforgiving world that traps women and children in the systems meant to save them. This is a story for seekers, searchers, and anyone in the process of saving themselves and their loved ones.
To get to know Hillary more, go to her Twitter: @HillaryLeftwich
OR
Check out her website: https://hillaryleftwich.wordpress.com/
Intro beats by God'Aryan